FLOOD MAGAZINE: PREMIERE: Imperial Teen Feel Connected on "Walkaway"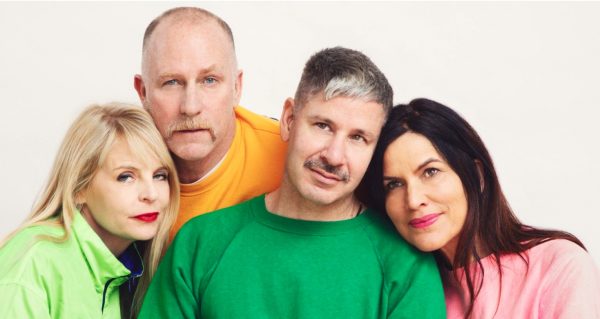 It's the second single from the Bay Area power-pop band's first album in seven years.
For the first time in nearly a decade, Imperial Teen are doing what they do best: impossibly catchy pop songs rooted in the mid-'00s indie scene. With the recent announcement of Now We Are Timeless, the four-piece's sixth album since forming in 1995, the band picked up right where they left off with 2012's Feel the Sound.
Today they're sharing the new album's second single, a more solemn affair than the first, recalling the packed stages of Broken Social Scene or The New Pornographers. According to the band, "Walkaway" was written to grapple with the fact that the four members live in different cities, and explain how they still manage to feel connected to one another:
"'Walkaway' is a song about a feeling we've all known," the group notes. "Watching others, near and far, and feeling distance and separation from what they're experiencing—feeling connected and independent at the same time. Closing the gap of physical distance and making our lives a more connected place."
Now We Are Timeless is out July 12 on Merge. You can pre-order it from the label's store here, or via your DSP of choice here. The band will be playing a pair of East Coast dates in July and a pair of West Coast dates in August—you can find those listed below the video.