Brooklyn Vegan: Listen to Imperial Teen's "We Do What We Do Best" from first album in 7 years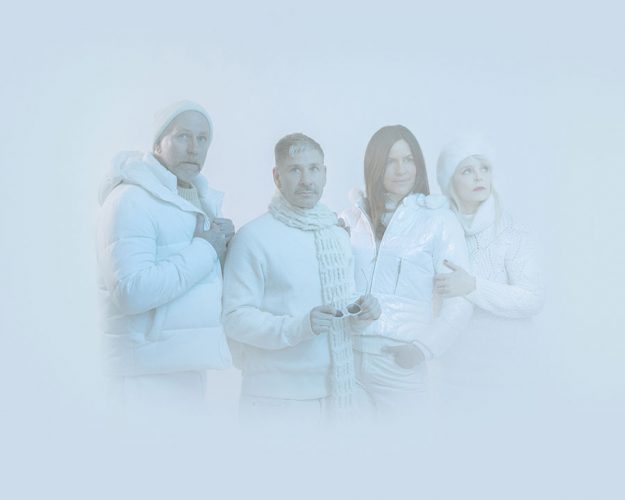 "Using our voice is all we can do," say Imperial Teen about the first single from Now We Are Timeless, their first album in seven years. "We step up, collective and proud, this family of ours that's sustained and explored creatively for over twenty years. We're not saying we do what we do better than anyone, but the individuality of our collective voice is all that we have and it's what we do. We Do What We Do Best." That declaration, "We Do What We Do Best," is also the title of the single, which is indeed what you expect from Roddy Bottum and the rest of Imperial Teen — crunchy, synthy, super-catchy indie rock. The song premieres in this post and you can listen below.
Now We Are Timeless is out July 12 via Merge and you can preorder it now. Imperial Teen will be playing a few shows this summer surrounding their appearance at Merge Records 30th anniversary fest, MRG30, beginning with a show at Brooklyn's Baby's All Right on July 25 (tickets). Then after MRG30, they'll play San Francisco's Rickshaw Stop on August 2 and Los Angeles' The Echo on August 3. All dates are listed, along with album art and tracklist below.
Now We Are Timeless tracklist:
1. I Think That's Everything
2. We Do What We Do Best
3. Don't Wanna Let You Go
4. Walkaway
5. How We Say Goodbye
6. Parade
7. Somebody Like Me
8. Ha
9. The Girl
10. Timeless
IMPERIAL TEEN – 2019 TOUR DATES
July 25 Brooklyn, NY Baby's All Right
July 26 Carrboro, NC Cat's Cradle – Merge 30
Aug 2 San Francisco, CA Rickshaw Stop – All Ages Show
Aug 3 Los Angeles, CA The Echo